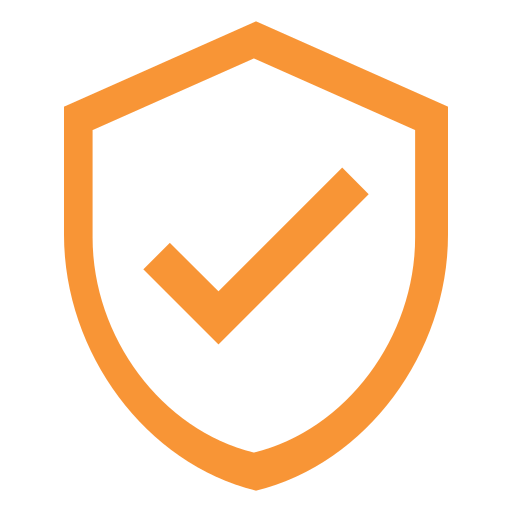 Authenticate
Secure your accounts with
Authenticate.
Open-source, easy-to-use and completely free for all your two-factor authentication needs.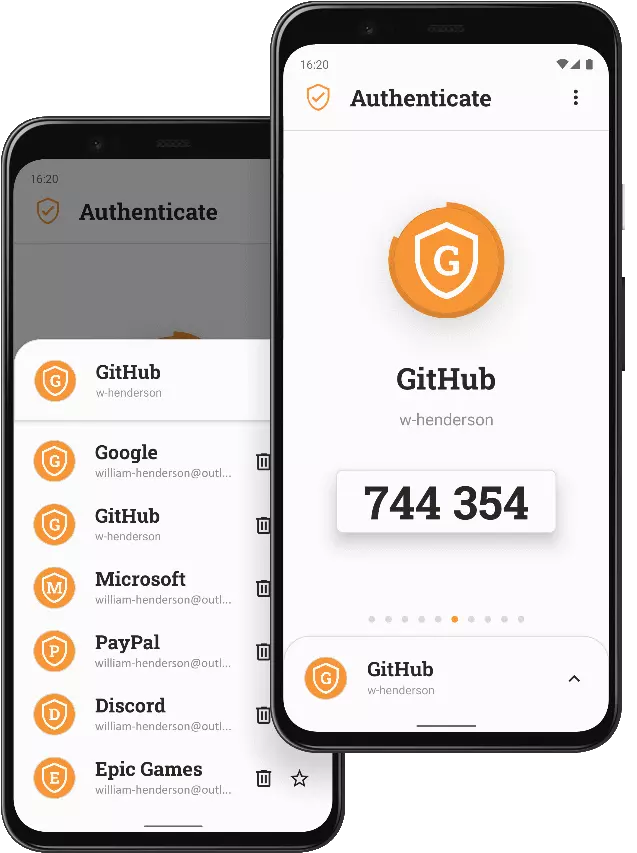 Unlimited accounts,

unlimited security.

Authenticate lets you secure as many accounts as you want, as well as keeping the most important ones at the top.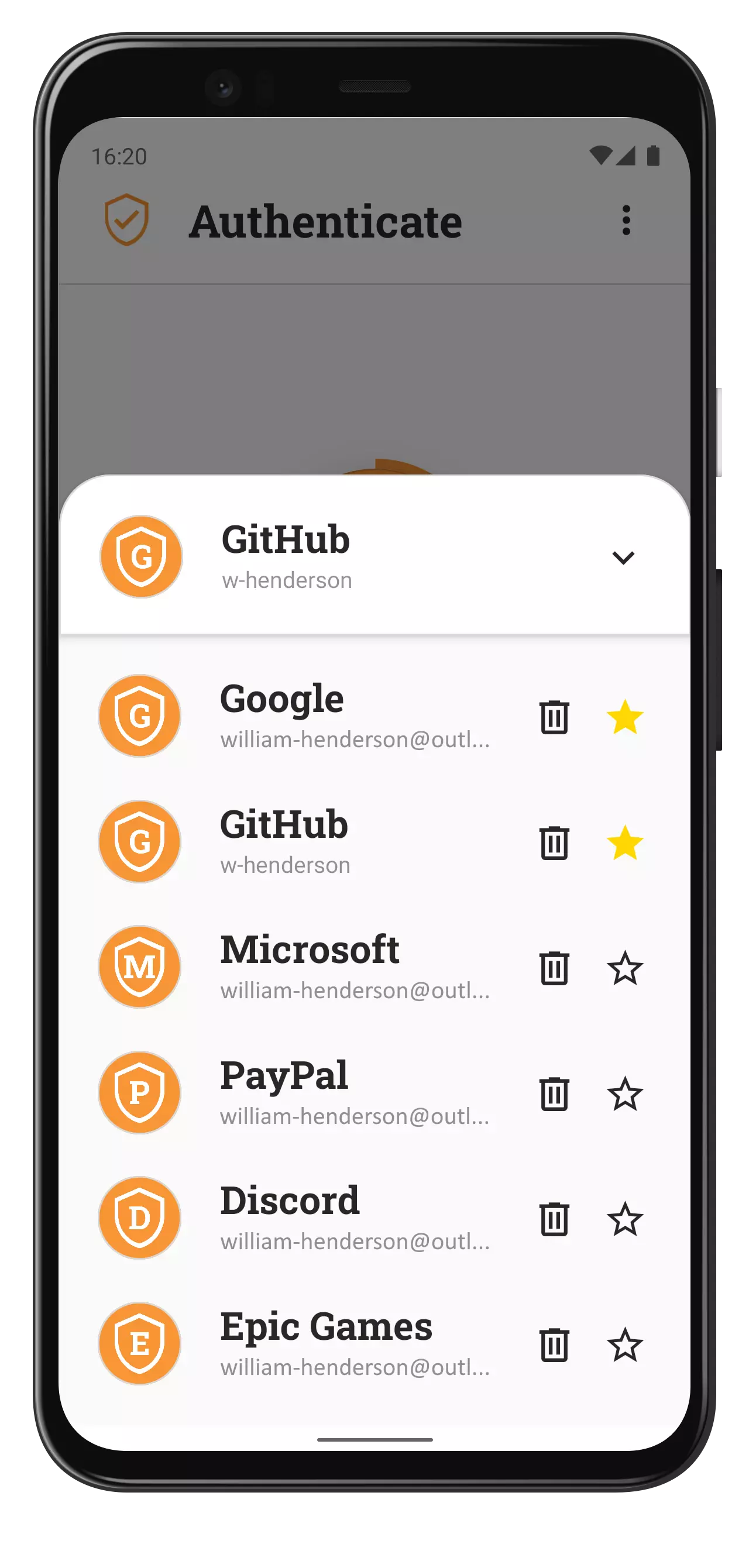 Two-factor authentication

shouldn't be hard.

That's why Authenticate is built to be easy to use and easy to understand, without compromising on functionality or security.